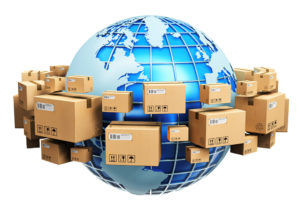 Asset Global Freight Forwarding is one of Australia's leading privately owned providers of International Logistics Services with offices and 3PL warehouses in Adelaide, Melbourne, Sydney and Brisbane. We are a respected logistics provider with a well-established Global network of partners.
Together we provide Air and Sea, import and export transportation services, Customs Brokerage, third party logistics and domestic distribution services.
With experience throughout the complete supply chain we are able to tailor the best possible solutions to our client's requirements through a wide range of services on a Global platform.
Our Services:
Air Freight
Asset Global Freight Forwarding together with our worldwide network of Partners offer a complete range of air freight solutions for import and export cargo.
Asset Global Freight Forwarding skilled team has many years experience with all types of cargo, both general and perishable. Be it direct flights, consolidations, door to door delivery, part or full charters, our policy is to provide the most cost-effective method to meet our client's requirements.
Asset Global Freight Forwarding have regular import air freight consolidations from Europe, Asia & the USA. Upon arrival in Australia, our air freight team will attend to your shipment in a quick and efficient manner to ensure your shipment arrives on your doorstep fast!
With our extensive overseas agency network, we have the capacity to handle all your airfreight requirements. Contact us for an Air freight quote.
Sea Freight
Asset Global Freight Forwarding offers a complete range of ocean freight solutions for both import and export freight.
Our skilled team can service your requirements for all facets of international shipping, LCL and FCL, door to door, wharf to wharf, break-bulk and RO/RO, moving your cargo quickly and efficiently.
As an independent operator, Asset Global Freight Forwarding can offer a full range of options best suited to your requirements. By utilising various shipping lines, be it conference or non conference, we can offer the most efficient and cost-effective option to best facilitate your transport requirements.
Asset Global Freight Forwarding offer groupage containers from around the world. Consolidation can be provided from all major overseas ports including USA, Europe and Asia. We also offer export consolidations to an extensive list of destinations throughout the world.
Our experienced team can assist with over dimensional and RO/RO cargo, facilitating the movement of trucks, buses, large plant machinery, boats and yachts.
Let our experienced team tailor the best combination to suit your requirements. Contact us for a Sea freight quote.
Customs
Asset Global Freight Forwarding have proudly served both the commercial and domestic community for many years, having gained a reputation for quality service and professional integrity.
The new Australian Customs Trade Modernisation Legislation, coupled with the introduction of CMR, and increased post entry audits, the GST, and strict liability penalties make it important that you choose a professional team. Our expertise ensures that your time and costs are kept to a minimum.
Our licensed and dedicated team, supported by the latest electronic initiatives, will clear your cargo through all of the customs and quarantine procedures with minimum delay, into any port in Australia, ensuring prompt and trouble free customs clearance. Contact us for a Customs quote.
In addition to electronic entry of cargo we also offer:
Landed Costing
Cartage FCL and LCL
Consultancy
Tariff Advice Services
Valuations
Duty Refunds
Inspect Attendance
Projects
Dumping formalities
Tariff Concession Services
Drawbacks
Remissions
For further information on our services, please contact one of our experienced sales representatives.